[PRE ORDER] TWICE 2024 SEASON'S GREETINGS - TWICE NEWS ROOM
Regular price
Sale price
₱2,650.00
Unit price
per
YOU MAY CONSIDER PLACING THE BOX OR TUBE FOR PACKAGING:
RELEASE DATE: 
DECEMBER 26, 2023
DEADLINE OF PAYMENT:
DECEMBER 30, 2023
PRE-ORDER BENEFITS (POB)
What is POB? It is usually a special gift or poster you can receive with an album during the pre-order or first production.
Upload proof to PAYMENT FORM
No payment within the given DOP automatically canceled the order. 
ESTIMATED TIME OF ARRIVAL (ETA):
Once a product is released in Korea, if there are no unexpected delays it takes about 3-6 weeks for it to arrive at our address in the Philippines. Upon arrival, order processing will begin.



LINKS:
INCLUSIONS:
1. PACKAGE: 20X27X5CM / 1 type
2. DESK CALENDAR: 23.8X17CM / 1 type
3. DIARY: 14.8X21CM / 1 type
4. PHOTOCARD SET: 8.5X5.5CM / 1 set of 9 types
5. PHOTOCARD FRAME: 9.9X7.4CM / 1 type
6. FOLDED POSTER CALENDAR: 42X59.4CM / 1 type
7. STICKER SET: 12.5X16CM / 3 types 1 set
8. MEMO PAD: 7.5X15CM / 1 type
9. LOVELY GEL PEN: 2.6X13.8CM / 1 type
10. POSTCARD SET: 15X10CM / 1 set of 9 types
11. QR CODE CARD: 5.5X8.5CM / 1 type
PREVIEW IMAGE & DETAILS: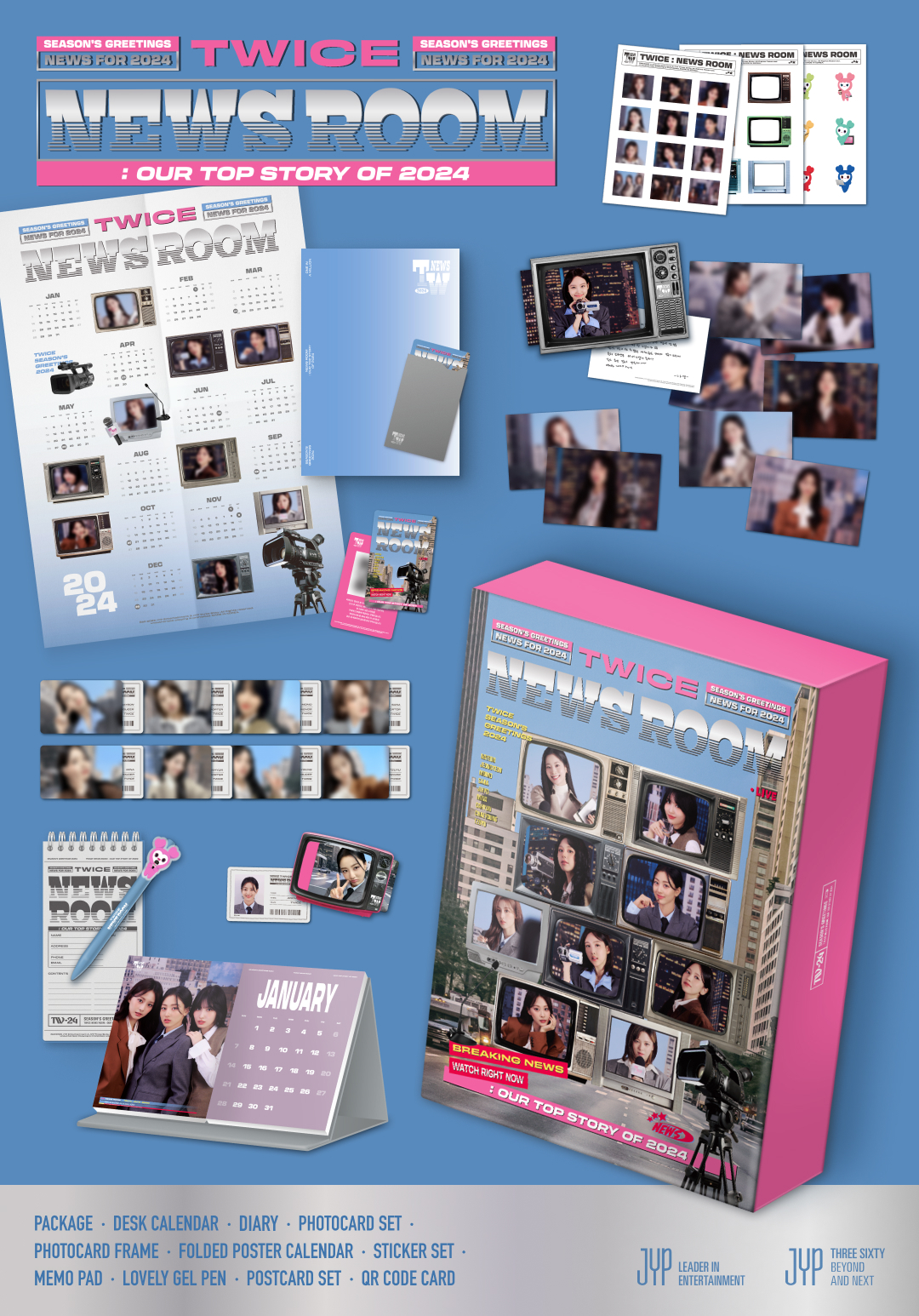 Share